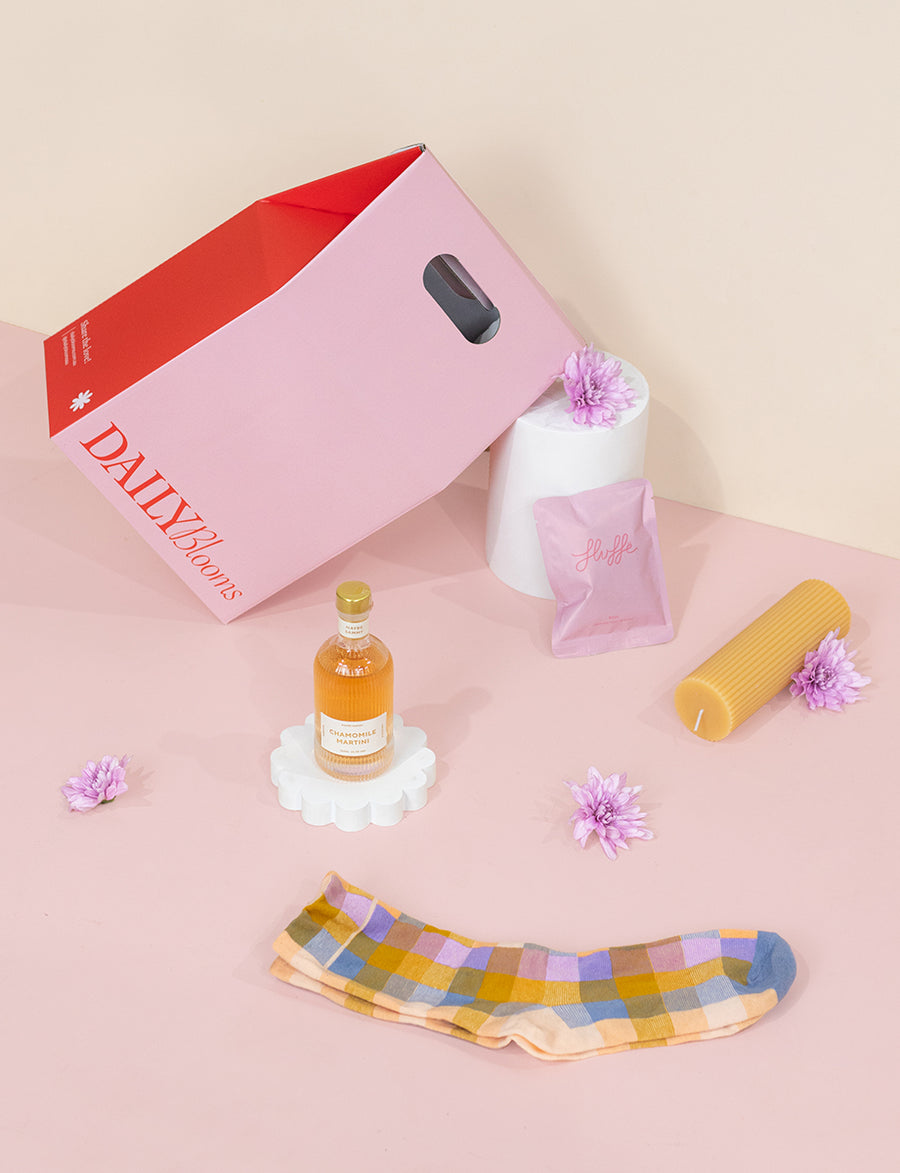 BESTIE Bundle
Flowers, Cocktail, Candle & Socks Gift Pack
The clink of glasses. The buzz of a juicy text message. The squeals that follow a hug with a long run up.
All moments to get excited about; just like our Bestie Bundle

Delivering delight with just what they need, it's a unique, fun and thoughtful treat that's full of joy and curated with love.
Your selected postcode is