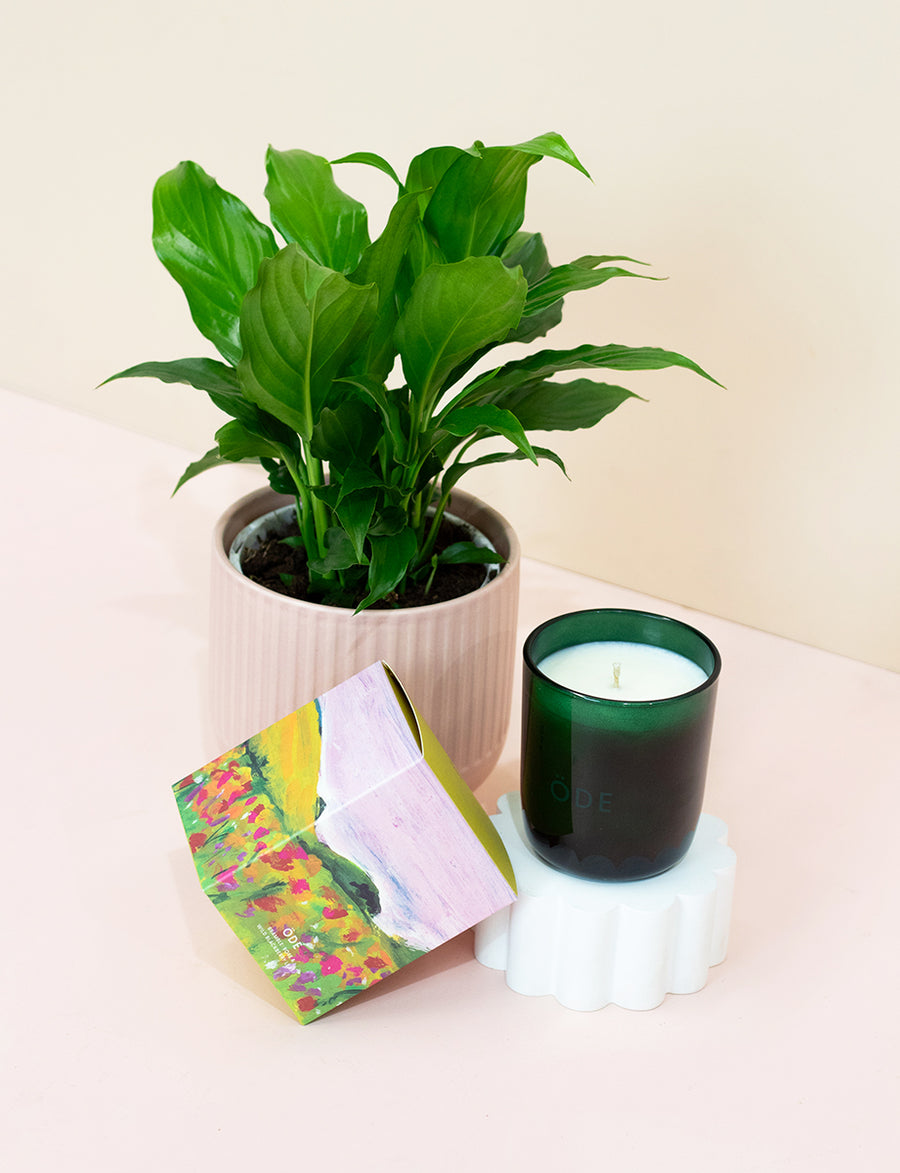 Peace Maker Bundle
Plant & Candle Bundle
The morning glow of a brand new day. A new leaf unfurling on your favourite plant. Unfiltered laughs with lifelong friends.
Discover the joyful Peace Maker bundle which features:
Peace Lily Plant (approx. 15-20cm tall) in a pink ceramic pot

ODE Bramble Candle
Please note that this plant can be harmful to cats & dogs if ingested. Please take extra care in animal households.
Your selected postcode is